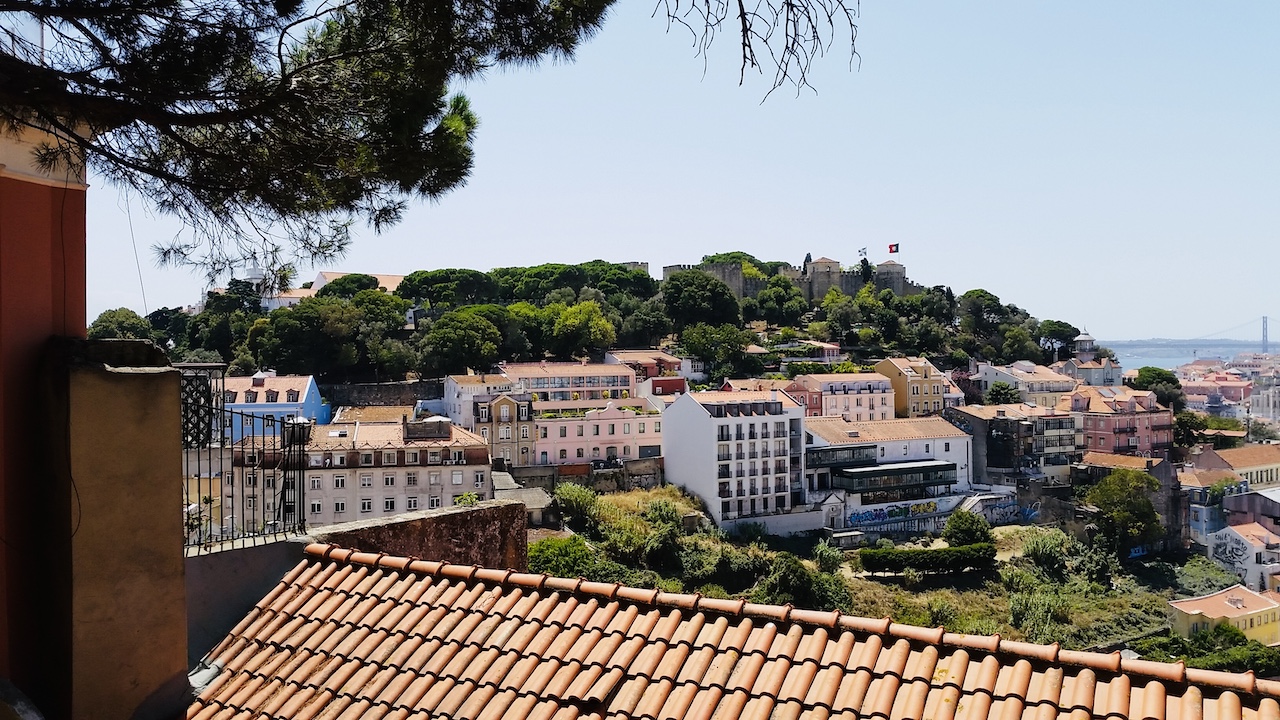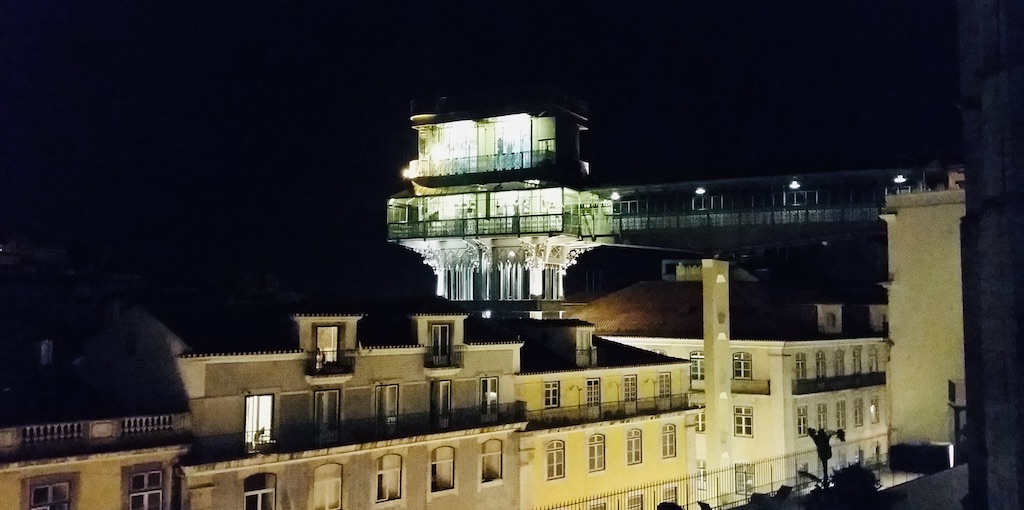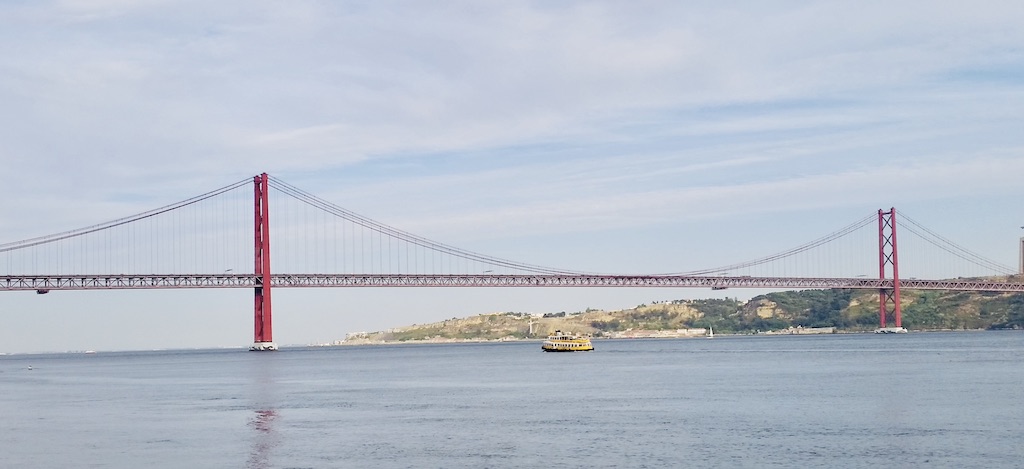 10 Things to do in Lisbon
Lisbon is one of the most beautiful cities in Europe.
It was voted as one of the best destinations in the world by the World Travel Awards. With its unique light and charm, is a city full of history, elegant, but also bohemian.
Here we share some ideas for the best places to visit in Lisbon, and for the most genuine experiences:
Visit Lisbon Traditional Quarters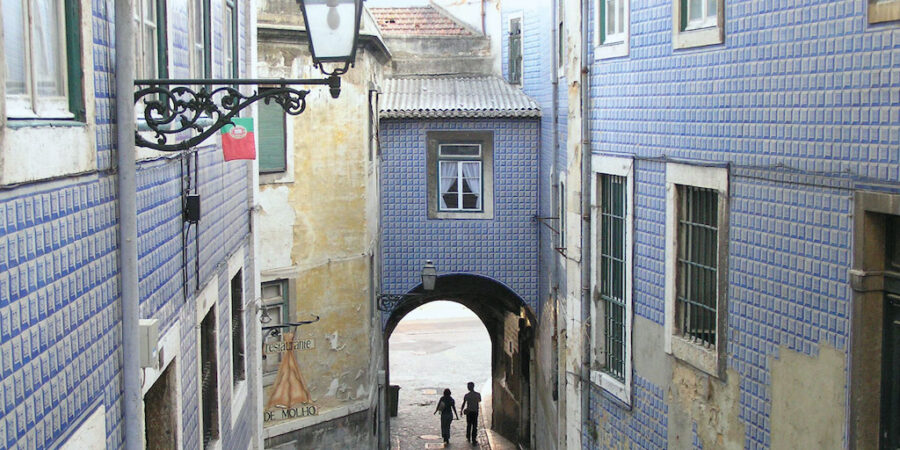 Lisbon's beauty and charm are unique. It is one of the most cosmopolitan cities in Europe, but in its narrow streets and typical quarters, you can still feel its authenticity, Lisbon's true soul.
Walk deep into the quarters of Alfama, Chiado, Mouraria, and Bairro Alto.  Talk with local people, listen to their stories, taste these places´ lifestyles, and make a stop (or many) at old taverns and small restaurants, to relax and enjoy the most typical Portuguese food.
Take a ride on the Tram number 28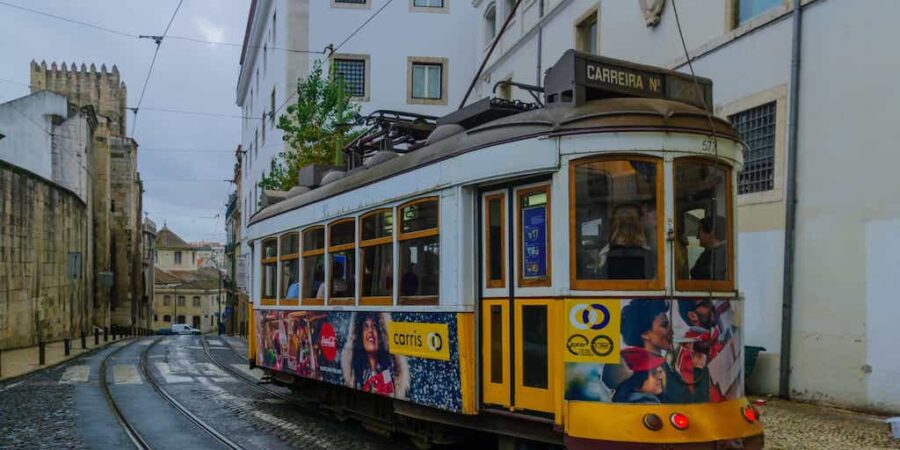 A visit to Lisbon is not complete without a ride on the iconic tram number 28.
Take a classic tram journey that passes through the popular tourist districts of Graça, Alfama, Baixa, and Estrela. The trams go from Martim Moniz to Campo Ourique. Enjoy the view, since the trams that date back to the 1930's trundle along the narrow streets of Lisbon, revealing all the city's charm and cultural heritage.
A journey through ancient Lisbon.
Enjoy the sunset at Lisbon´s viewpoints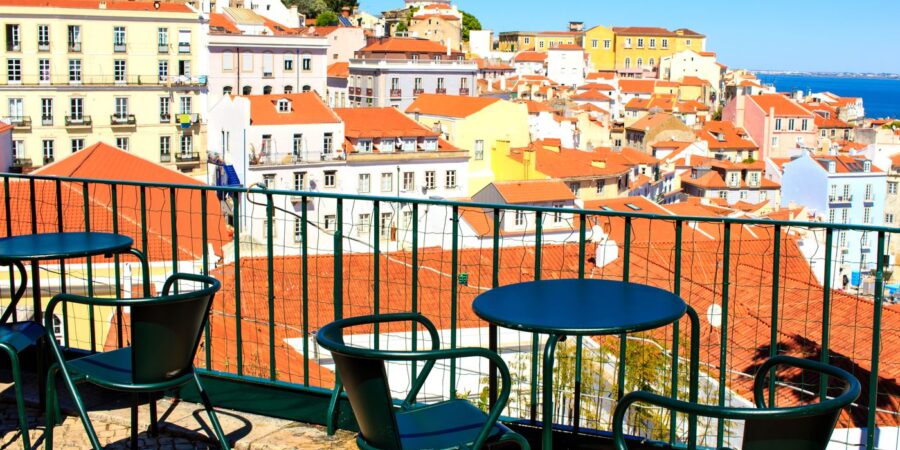 Lisbon is named the "city of the seven hills" and it honors that name, because of the beautiful viewpoints scattered through the city, offering magnificent views.
Stroll at a relaxed pace and stop at the viewpoints to admire the beauty of Lisbon. There are many, but we suggest Miradouro da Senhora do Monte, Miradouro das Portas do Sol, Miradouro de São Pedro de Alcântara and Santa Catarina.
Eat caracóis(snails) – Lisbon´s favorite summertime snack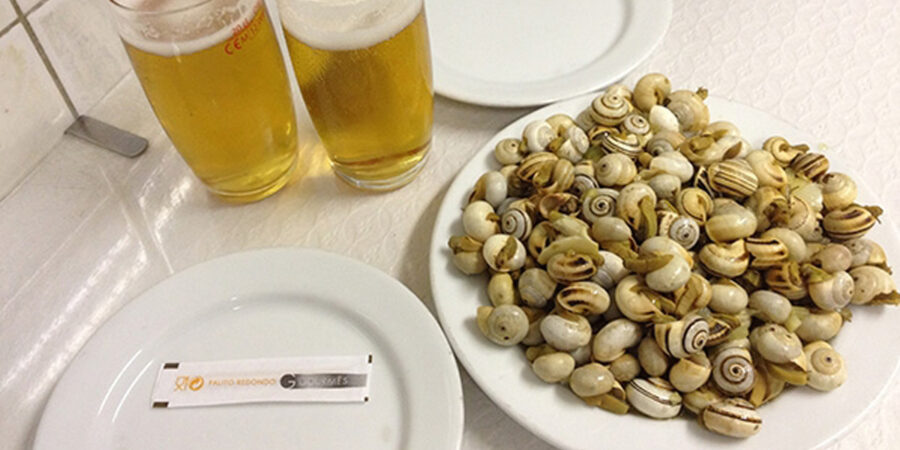 A curious snack and a gastronomic tradition in Lisbon. Usually, this snack is eaten on hot summer days, in the company of friends, and always paired with a cold beer.
Snails are a common delicacy in many countries, such as France, Italy, and Morocco. In Portugal, it is said that you can only eat them in the months with no "R": May, June, July, and August. This delicacy reminds us of the beautiful and relaxing summer days.
You can eat this snack anywhere in Lisbon, from typical cafes to elegant restaurants, so we suggest that you choose a place with beautiful views, to continue enjoying the city while tasting its favorite summertime snack.
Go to Feira da Ladra and bargain for cheap prices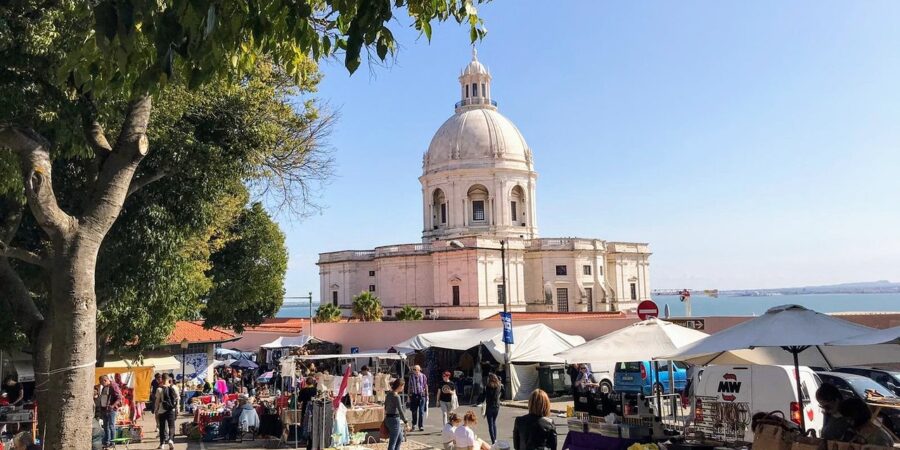 The Feira da Ladra is one of the most emblematic traditional urban fairs in Lisbon, and here you will always find something original, or kitsch.  This fair dates back to 1272, and it takes place every Tuesday and Saturday.
Traditionally dedicated to the trade of vintage products, nowadays you can find here truly original objects.   But most of all, it is a pleasant moment to stroll around this fair and enjoy the magnificent view of Lisbon and of one of the most symbolic monuments – The National Pantheon – a grand Baroque building housing the tombs of the country's most distinguished personalities.
Maybe you will find at this fair the most exclusive souvenir of Lisbon, hidden among vintage objects and real bargains.
Have a "café com nata" at Martinho da Arcada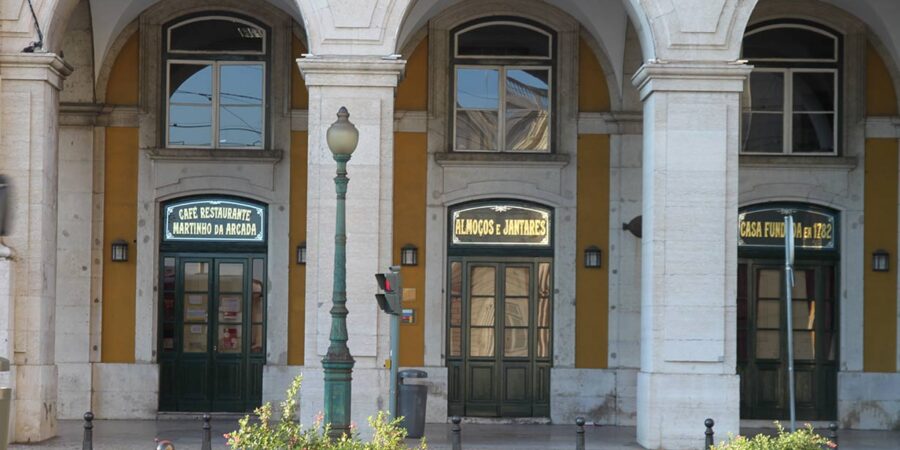 A day discovering Lisbon is not complete without a break for coffee with a delicious Pastel de nata, which is the most popular Portuguese pastry. And we recommend the elegant Café Martinho da Arcada.
Sure you can get a cheaper cup of coffee just about anywhere, but this place is famous for being one of Fernando Pessoa´s choices and it is located at the magnificent Praça do Comércio. Bring a book or a notebook and sit underneath the arches, for a more literary break, and observe what Pessoa was so passionately dedicated to.
Relax at Praça do Comércio overlooking the River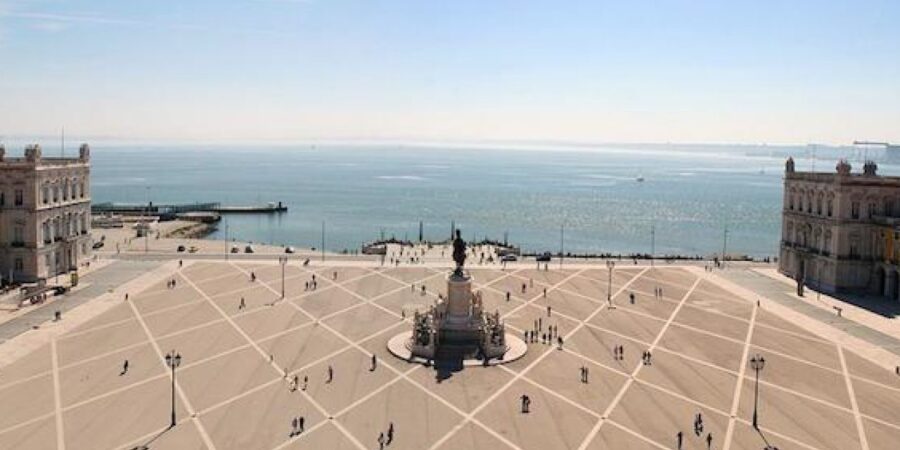 Gaze at the Tagus River at Praça do Comércio and be enchanted by the city's impressive light.
This magnificent square was rebuilt in the 18th century, after the 1755 earthquake that destroyed Lisbon. The towers and buildings have galleries on their ground floors, which house many restaurants, cafés, and even nightclubs, all bubbling with the cosmopolitan spirit of Lisbon.
From here you can observe the immensity of the Tagus River and the elegance and beauty of Lisbon.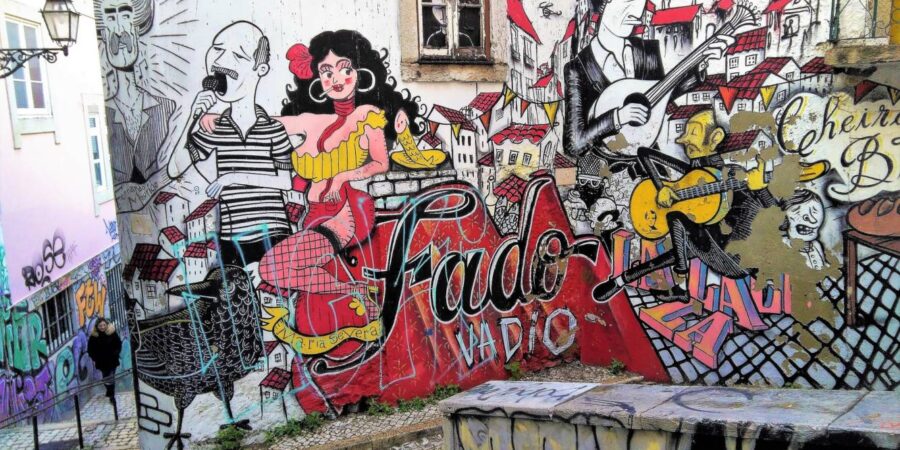 Mouraria is one of the most typical quarters in Lisbon. When the crusaders conquered Lisbon in 1147, King Afonso Henriques allowed those Muslims who wished to continue living in the city, to be confined to a neighborhood outside the city walls, creating the Mouraria (Moorish quarter). That was until 1497 when all Muslims and Jews were expelled from Portugal. However, five centuries later, Mouraria is once again Lisbon's most multiethnic neighborhood.
It is also the birthplace of Fado since it was where the legendary Maria Severa, a mythical character of the world of fado, lived and died.
In its diversity, Mouraria offers the essence of Lisbon itself: Traces of history mixed with the multiculturality of its inhabitants.
Visit the MAAT – Museum of Art, Architecture and Technology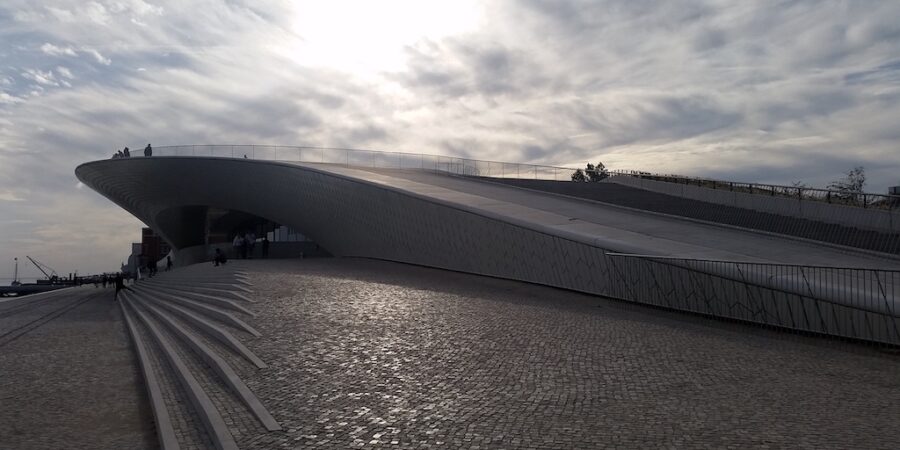 Opened in 2016, the MAAT- Museum of Art, Architecture, and Technology is the new cultural proposal for the city of Lisbon. A museum that links three different areas in a venue dedicated to debate, discovery, critical thought, and international debate.
It is worth visiting just to see the art building which is constructed of white tiles that emulate waves.
Here you can visit the exhibitions, admire the original and futuristic architecture of the building, and enjoy a magnificent view of the Tagus River.
Go to a typical Fado House

One of Lisbon's pearls, fado is part of UNESCO World´s Intangible Heritage list. It is worth visiting Lisbon´s nightlife in search of this melancholic and beautiful sound. Go to a typical fado house.
The scenery is simple but impressive. A singer, male or female, dressed in black and accompanied by guitar players. The song expresses the pain of "Saudade", the longing for something lost. Fado music is deeply rooted in Portuguese culture.
Alfama is famous for fado, but Bairro Alto, known for its maze of bars, is equally a fado stronghold, home to some of the best fado houses in Lisbon.
A night to enjoy the beauty and the music of the city.
These are some ideas that will make your experience in Lisbon memorable. But there is much more to do. The city hides treasures that can only be discovered by strolling its narrow streets calmly, enjoying every detail. Contact us if you want to know more about Lisbon, we love to share our passion for the city.