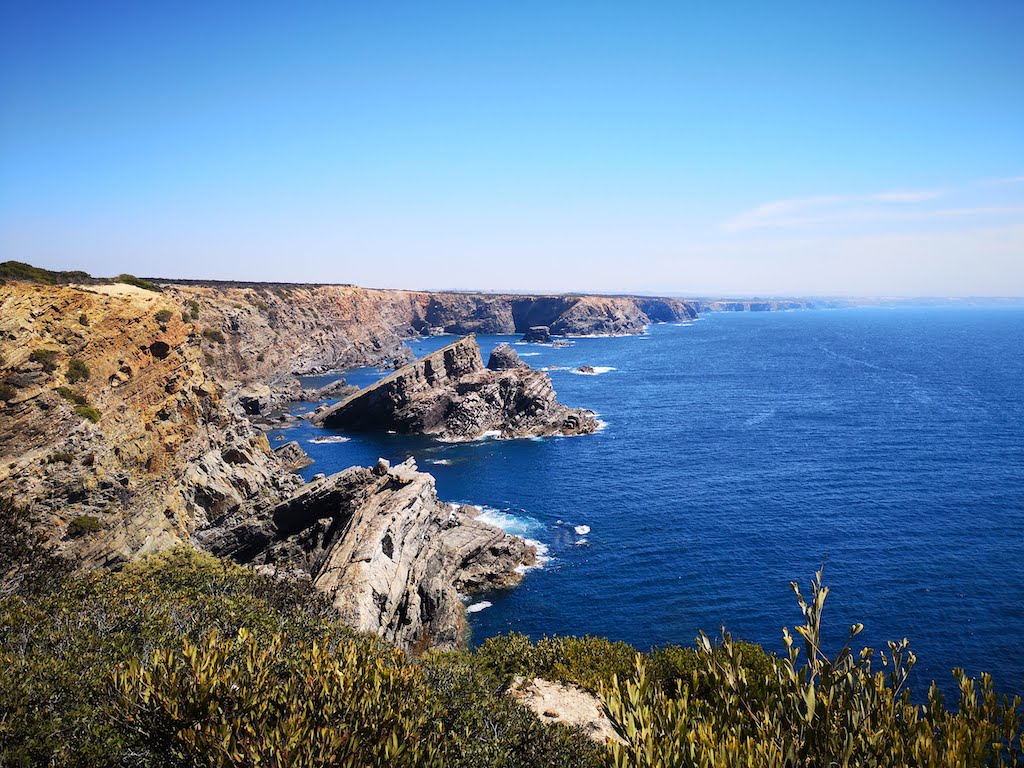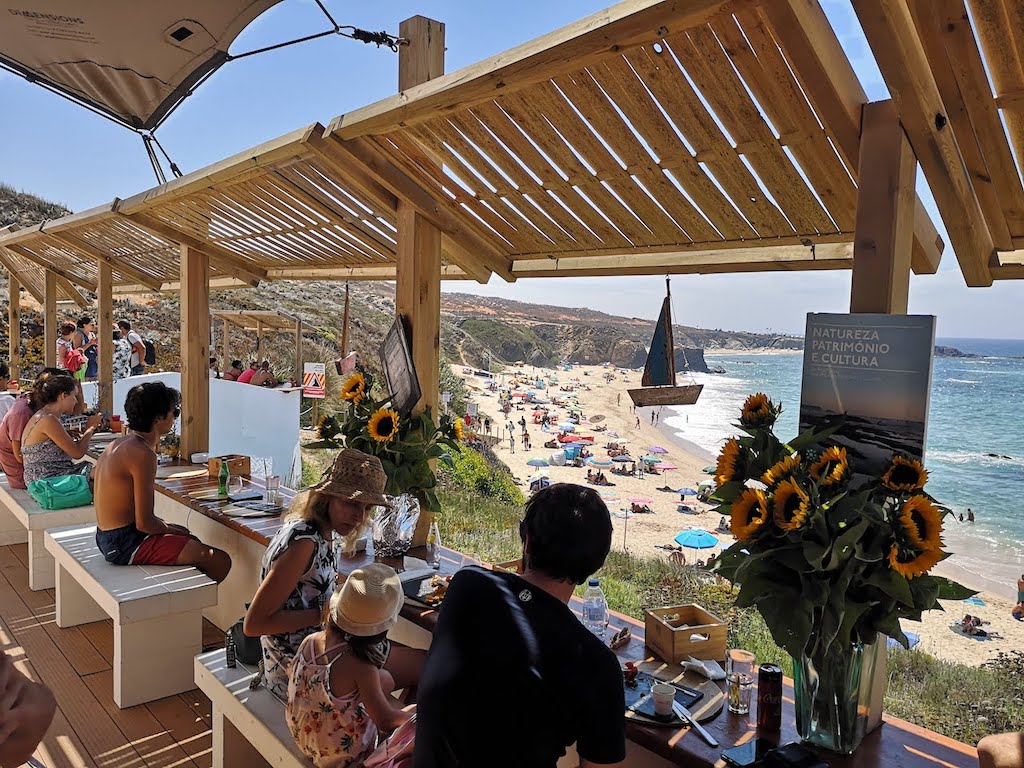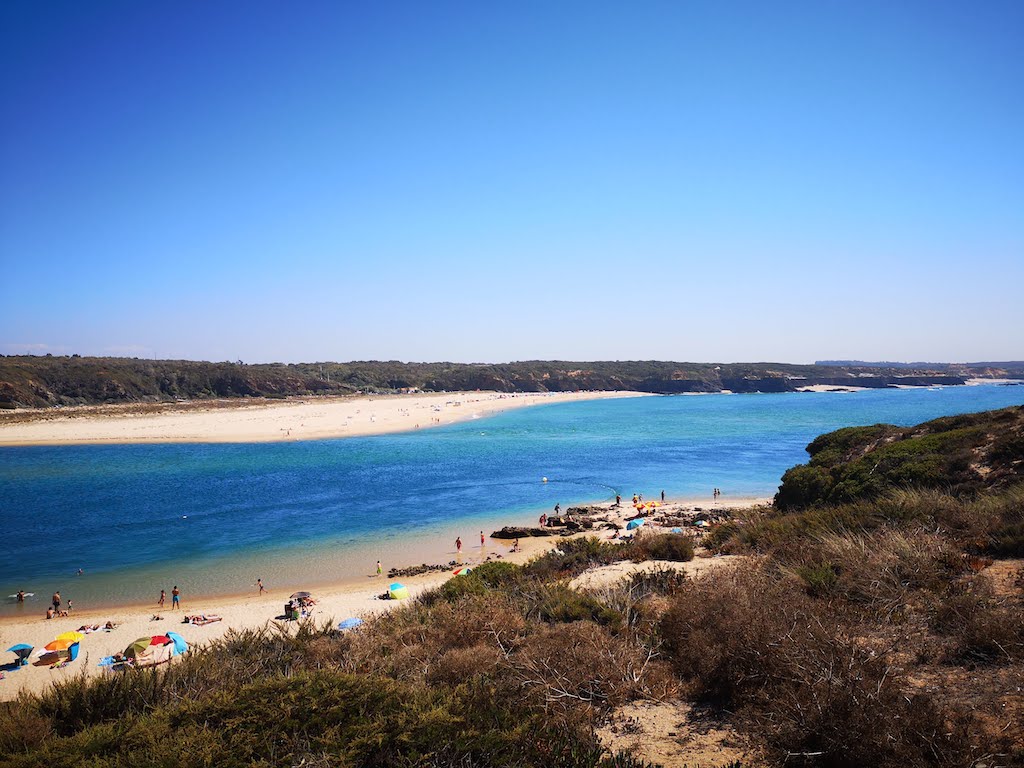 The Costa Vicentina in 15 Stops
Traveling along the Alentejo coast is a perfect holiday plan either with family, in a romantic program or just traveling solo. You will feel the peace of this place, in the most western point of Portugal, and with a breathtaking view.
There are 356 kilometers of wild beaches with astounding beauty, fields, and places that keep the authenticity of this region, to live days of absolute tranquillity.
Here, we will share some tips which will help you to discover one of the most beautiful regions of Portugal, without crowded beaches and meaningless places.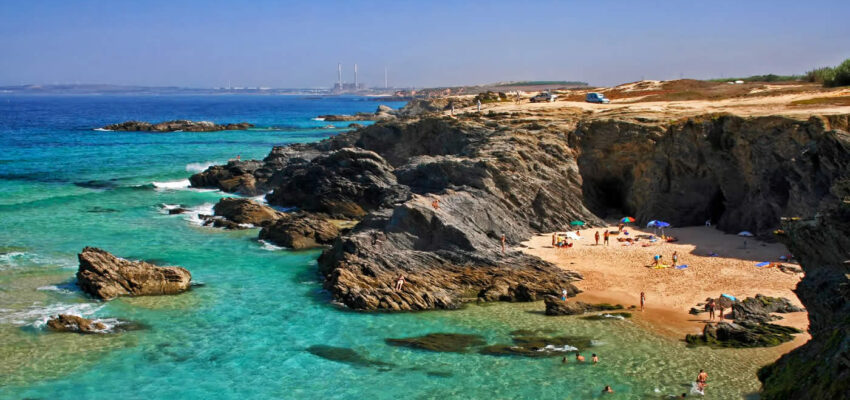 Where you can see magnificent rocks sculpted by the sea.  On the way, you can visit Sines, the birthplace of the navigator Vasco da Gama, walk around downtown, visit the castle and take a moment to relax at the fishing port.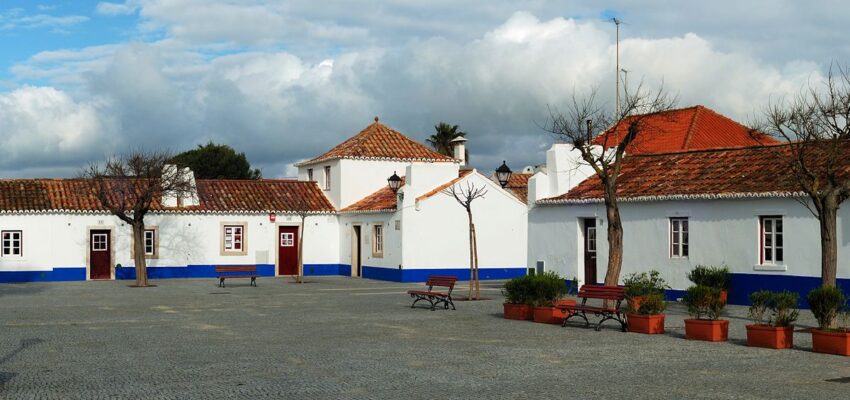 It is worth visiting this Alentejo village with its white houses, restored by Marquis de  Pombal after the 1755 earthquake, that destroyed Lisbon and its surrounds.
It is almost a sin not to visit Pessegueiro Island. Here, you will not find a peach tree (pessegueiro) but remains of the roman occupation and the ruins of a fortress built in the 17th century and used to defend the coast. If you wish, you can also sing Rui Veloso's famous song which celebrates this place.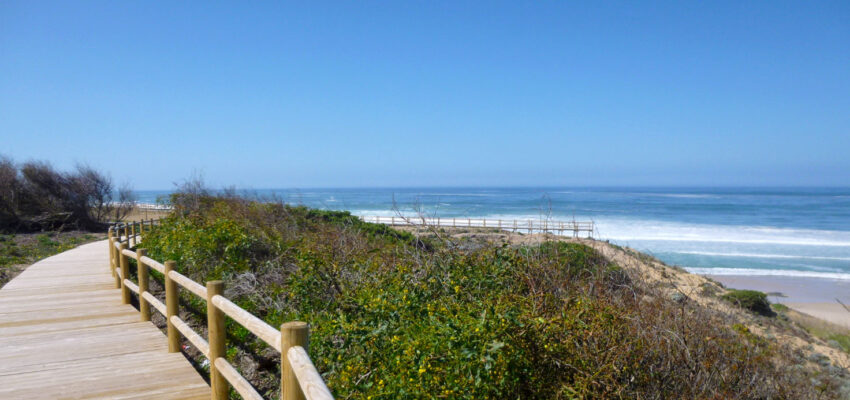 A beautiful beach between Porto Covo and Vila Nova de Milfontes, with sand as far as eyes can see, wherefore never overcrowded. It is sought especially by surfers attracted by the impressive waves of this rough sea. It is a real haven of peace, one of those places in Alentejo where you just feel like staying forever.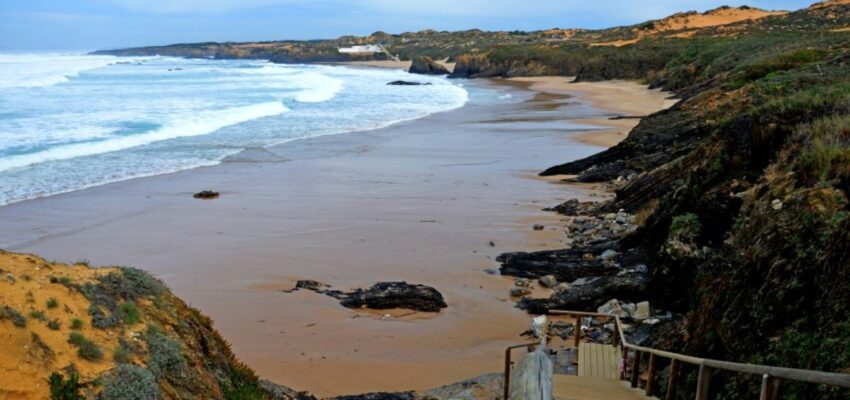 A village with calm and relaxed people, worth walking around with no haste.  Here you can also find one of the most beautiful beaches on this coast. Further south, you will find Cabo Sardão, a wild but beautiful place where you can have a stunning view over the Costa Vicentina.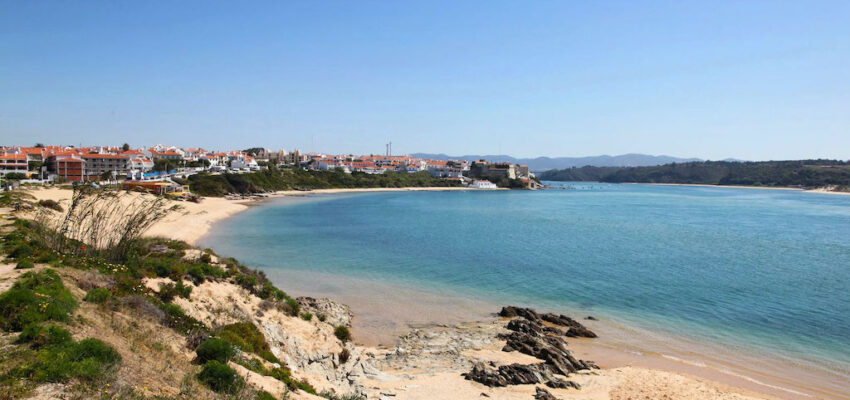 A nice and picturesque Alentejo village, in the Mouth of Mira River, with typical people from Alentejo, really welcoming. A relaxed place with a good selection of excellent restaurants, to taste the gastronomy and to discover the beaches that charm all those that choose to visit this Village.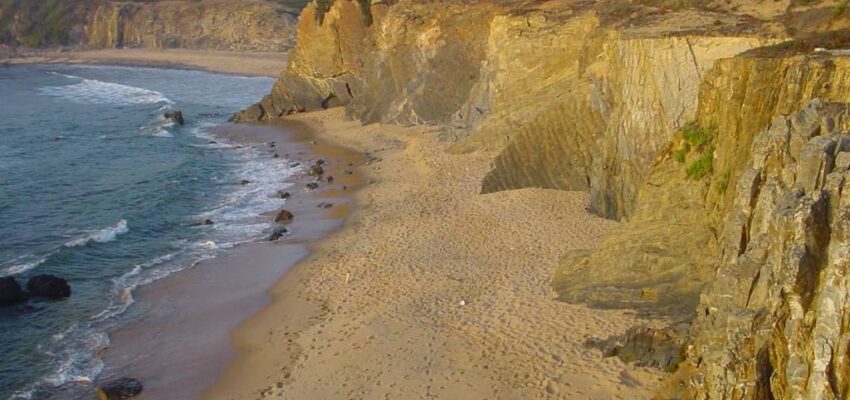 A perfect beach for those who like walking. It is difficult to access so, little frequented and the calm environment dominates it. Superb vegetation surrounds the beach. Perfect for those who seek nature and silence.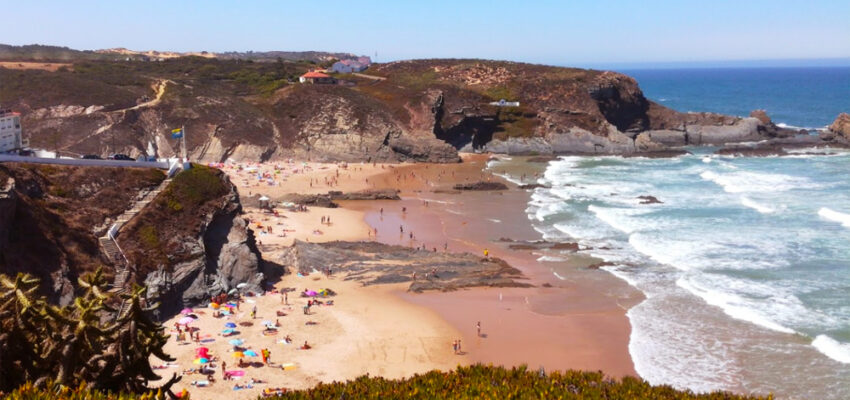 Fishermen village which keeps all the charm of its simplicity. A place that you always feel like coming back to. The beaches are idyllic, with crystal clear waters and impressive rocky formations which shelter them from the wind.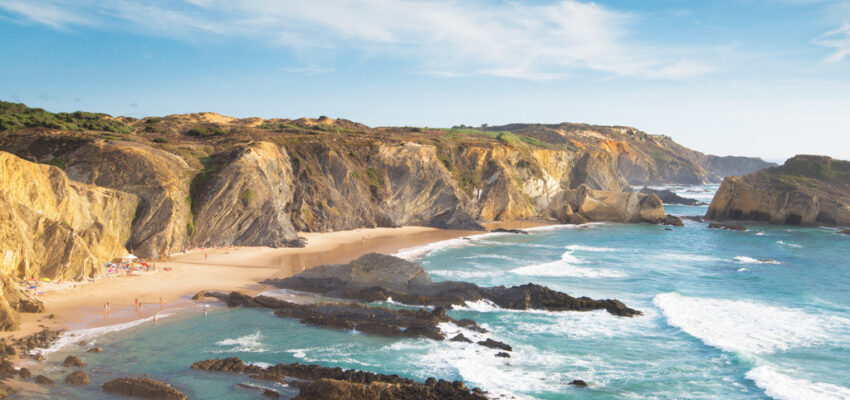 An excellent choice for those who seek more privacy. The Alteirinhos Beach is a very calm beach, with golden and thin sand, sheltered from the wind by the cliff. It is also, officially, one of the region's natural beaches.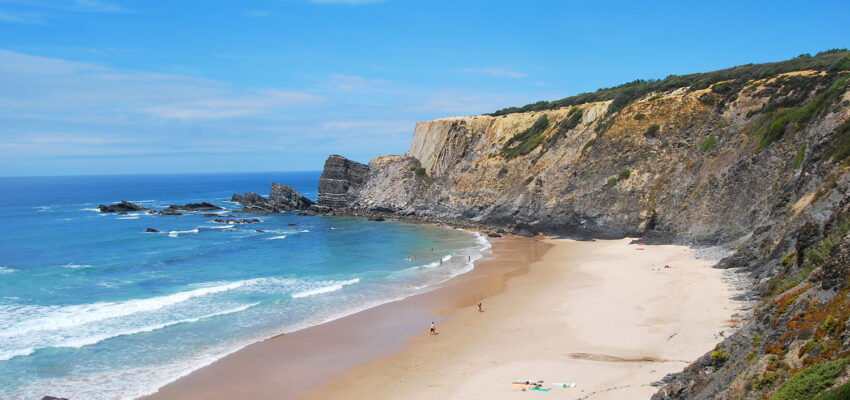 Between Carvalha and Azenhas do Mar, it is named after the famous Fado singer who had here a house at the top of the cliff, where she came to rest. It is a wild and beautiful beach and to get here you need to take a footpath flanked by a stream and a tunnel-shaped by the vegetation. After a steep staircase, you will have a fantastic view of the quietness and peace of this place.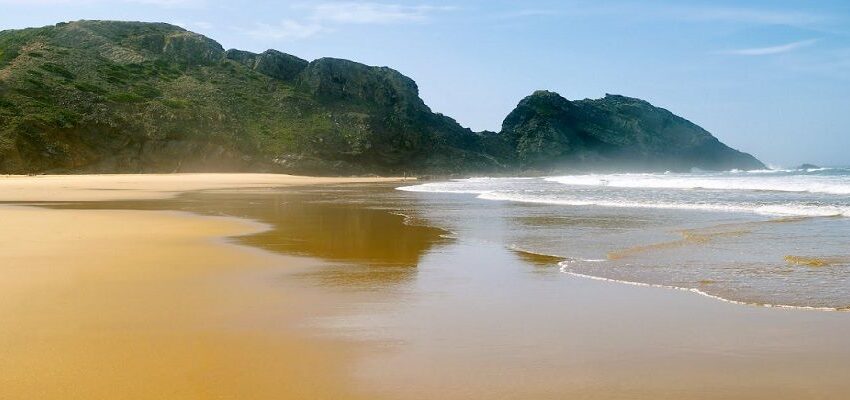 To get here, you must go through Rogil, a village south of Ericeira on the border between Alentejo and Algarve. Bordered by high schist cliffs, this beach is a real gem of natural beauty and quietness. It has a lot of naturists and surfers, a perfect place for those who want to be in communion with nature.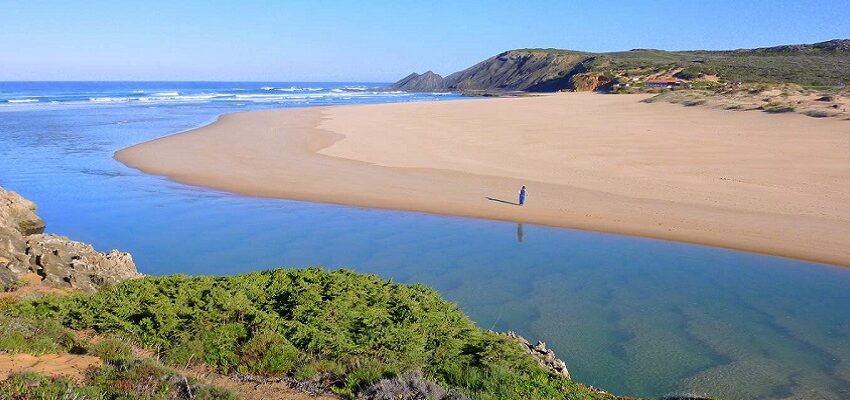 A vast sandy beach, surrounded by dunes and at north a huge rock which, according to local people, looks like a giant lying down. This beautiful beach is in a stream mouth and so, you can choose, either a bath in seawater or freshwater or both, for a perfect day.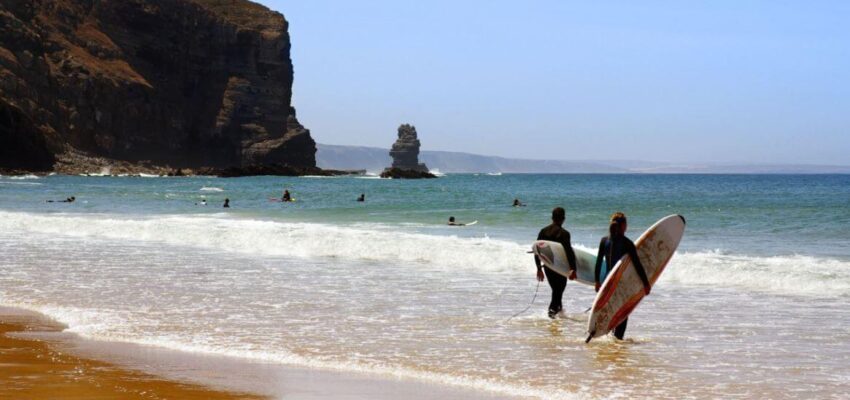 The Paradise for surfers, "hippies" and those who love nature. The majestic cliff scenery, the feeling of a relaxed spirit, and the power of this place with its natural landscape, charm all those who visit it.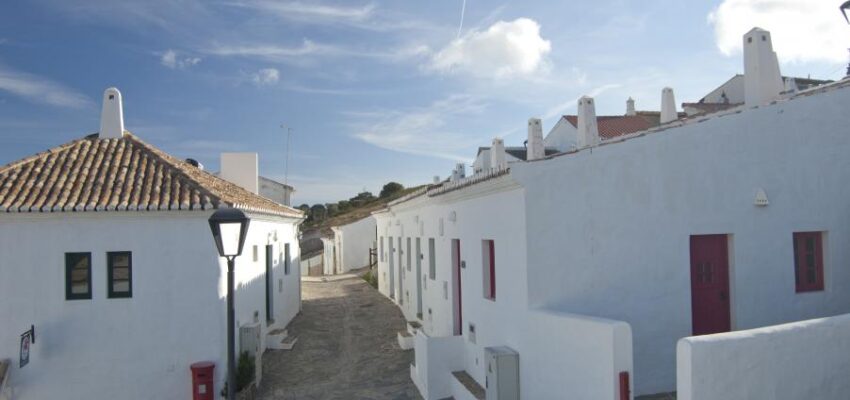 In the county of Vila do Bispo, this village was almost in ruins and desertification until was recuperated and turned into a tourist village. There are 24 traditional houses, to rent, a swimming pool, a community oven, a restaurant, a café, and an outdoor activities center, where you can, among other things, rent a bike.
It is a place that charms you with its simplicity and authenticity and which preserved the rural environment of this region.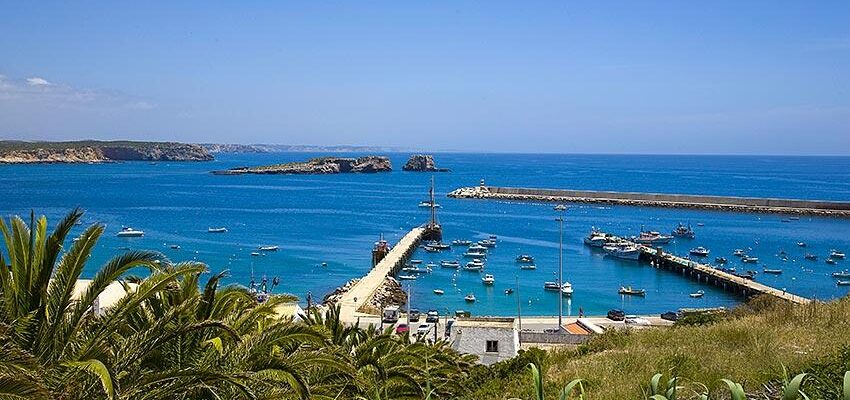 This small village in Algarve is perfect for those who don't like the "crowded" Algarve. It charms you by its typical houses, the local business, the picturesque streets, and the emblematic Cabo de S. Vicente fortress and lighthouse. A place always linked to the Portuguese discoveries and, in some buildings, the past of this village is still evoked.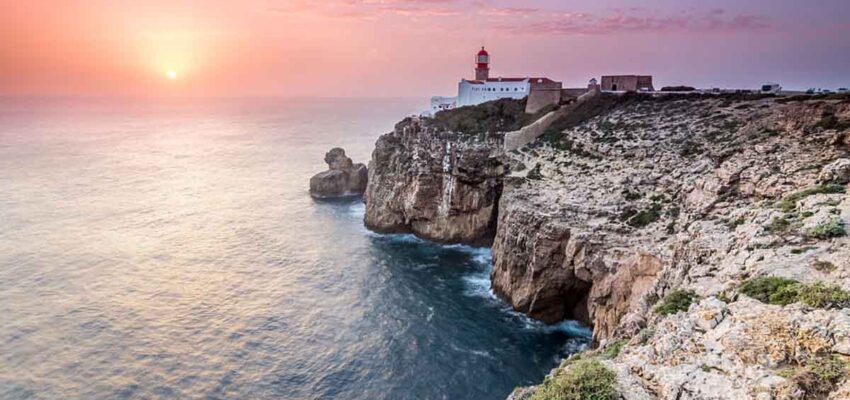 A far-flung landscape, wild and windswept, with impressive cliffs. The most European south-western point. The old Greek civilization used to call it the "Snake Land", the Romans called it "Promontorium Sacrum" ("Holly Promontory"), from where its name, Sagres, came from. A unique place to enjoy a fantastic sunset.
A tour to make all your senses awake, to enjoy the beauty of this region, and to take fantastic pictures which will pay justice to these places, to share, keep and remember whenever you want.
Further details about this fantastic Coast can be asked of our team, who will be very pleased to share the charms of the Vicentina Coast.