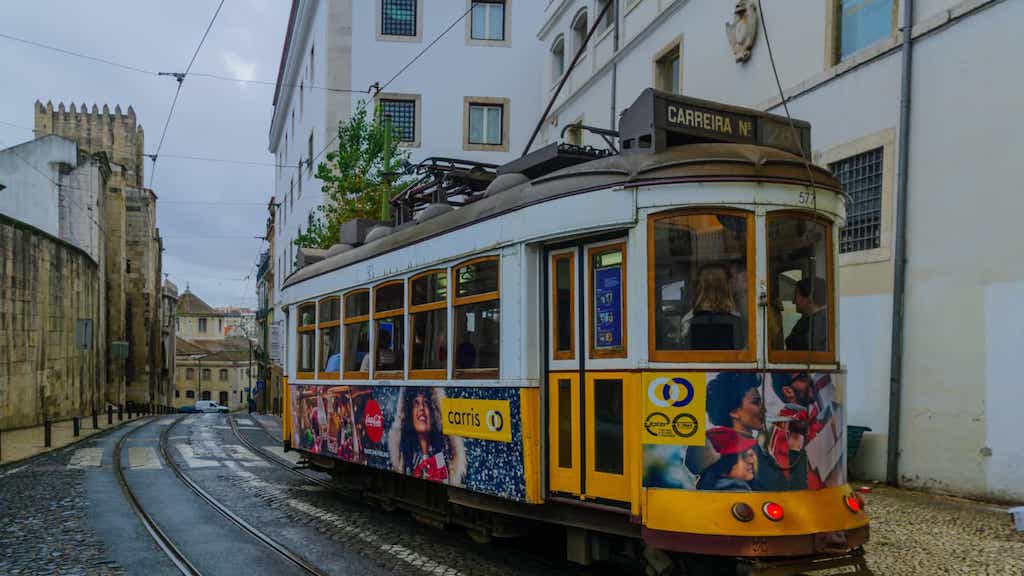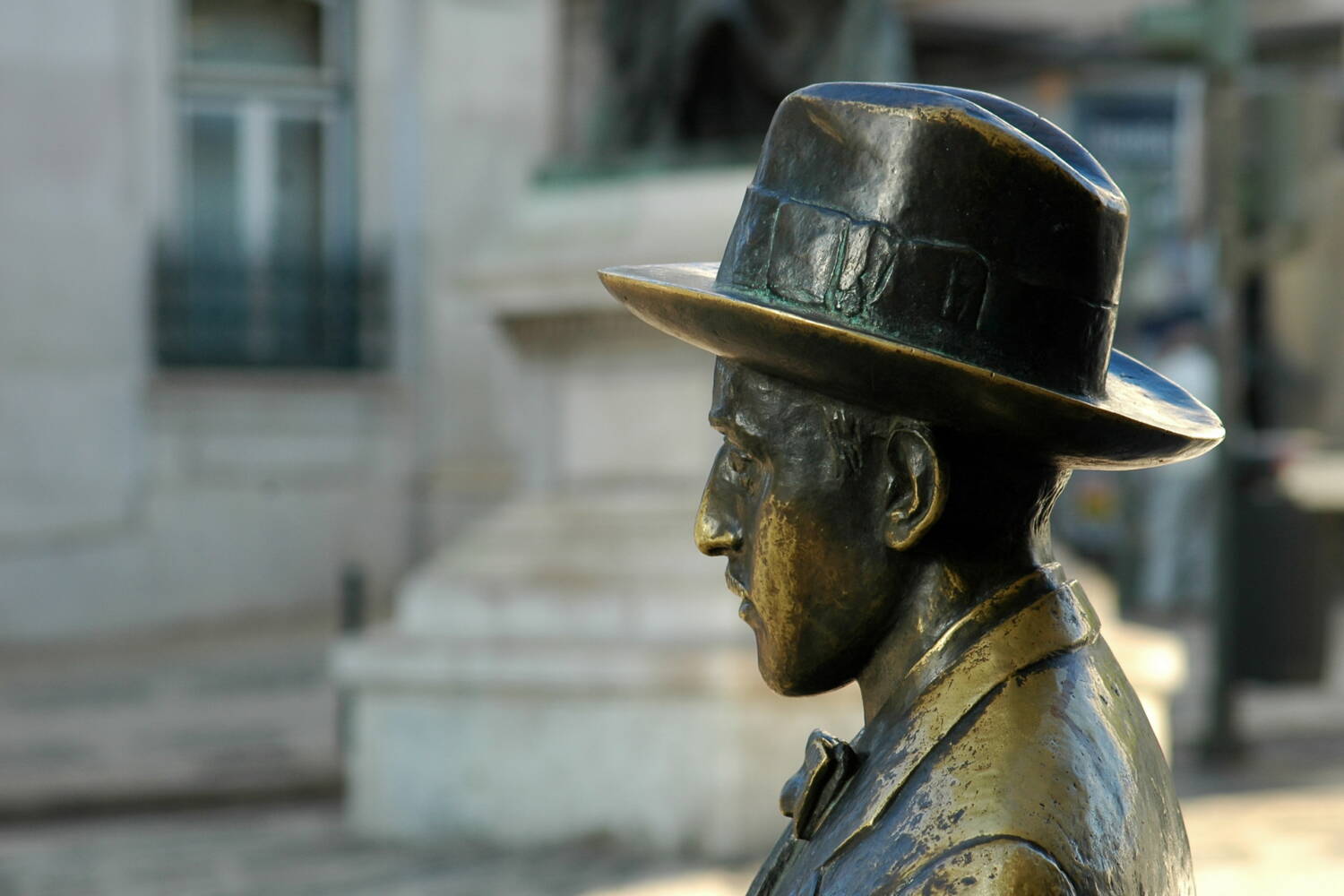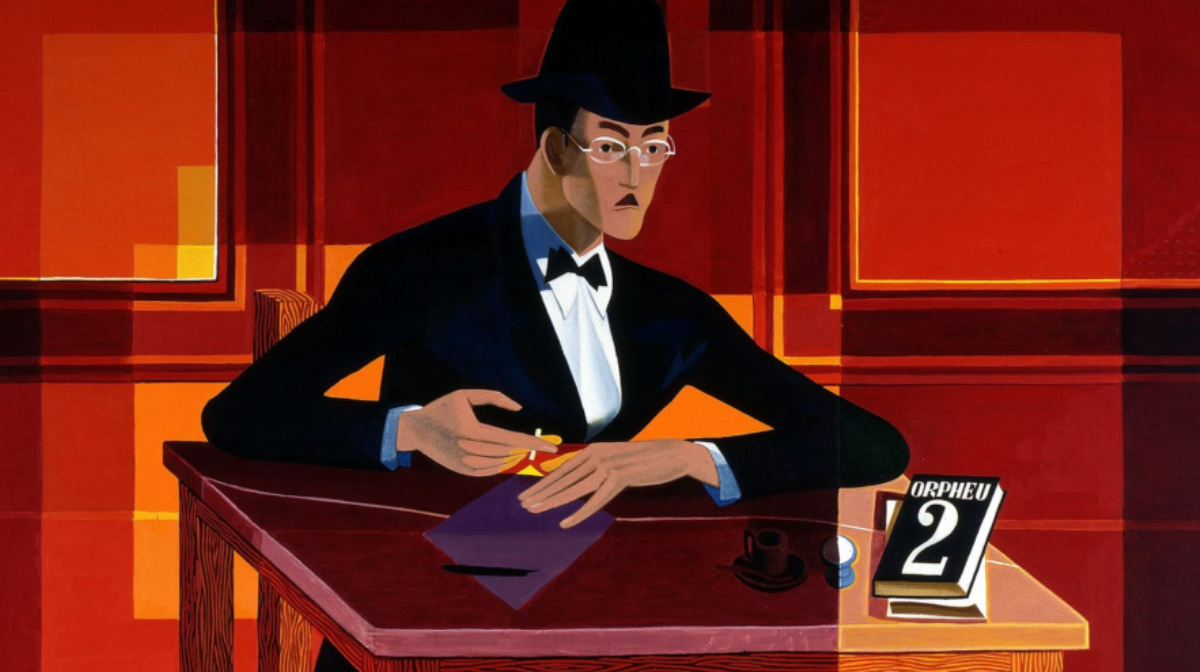 Fernando Pessoa´s Lisbon
The city of Lisbon is the protagonist in Fernando Pessoa's poetry. In this poet's work, this beautiful city emerges in all its splendor, which made it one of the greatest cities of literature and tourism worldwide. And just like Pessoa's work, the city has many faces! Elegant and bourgeoise in places like Chiado, traditional in Baixa, and sublime when we contemplate the Tagus River, inspired the verses of Álvaro de Campos, as well as the Book of Disquiet.
We invite you to discover the home and work of Fernando Pessoa, visiting Lisbon and all the places that feed his inspiration and imagination. And if you haven´t yet read it, take a copy of the Book of Disquiet with you. Discover the city through the poet's words.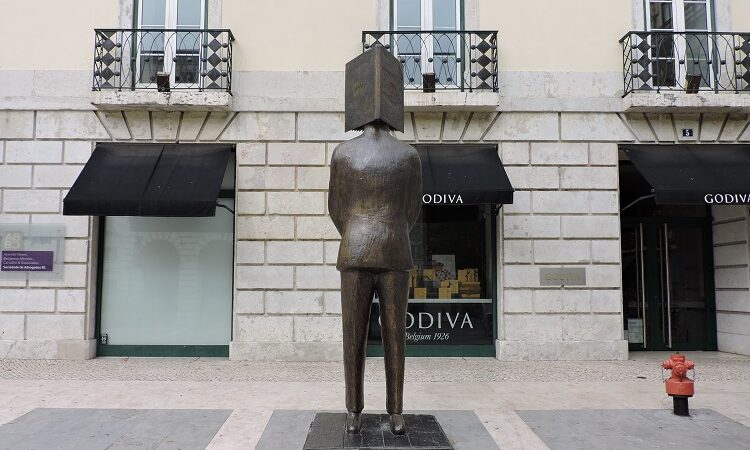 Fernando Pessoa was born in Lisbon in 1888 on the fourth floor flat in the Largo de São Carlos, in the heart of Lisbon in the Chiado area. His father died when he was five years old and he moved to South Africa with his mother, when she married the Portuguese Consul in Durban two years later.
In the building where he was born, there is currently a plaque commemorating his birth and also a very original statue in his honor.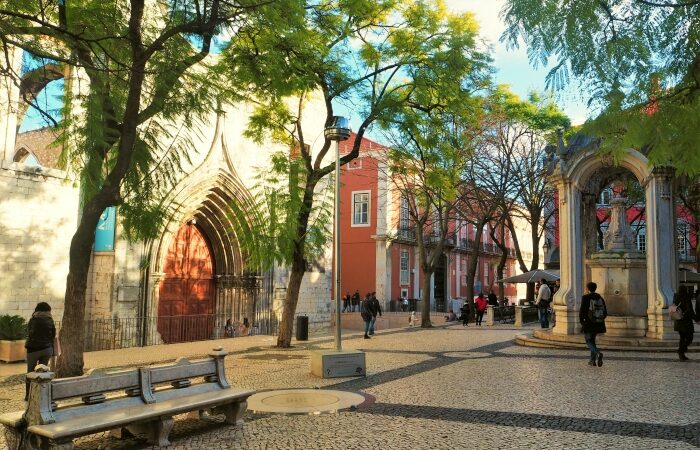 After having spent ten years of his life in the South African city of Durban, Pessoa returned to Lisbon in 1905 and never left. He rented a room immediately across from the ruins of the Convento do Carmo, a place full of history.
The apartment is now a Fernando Pessoa-themed guest house.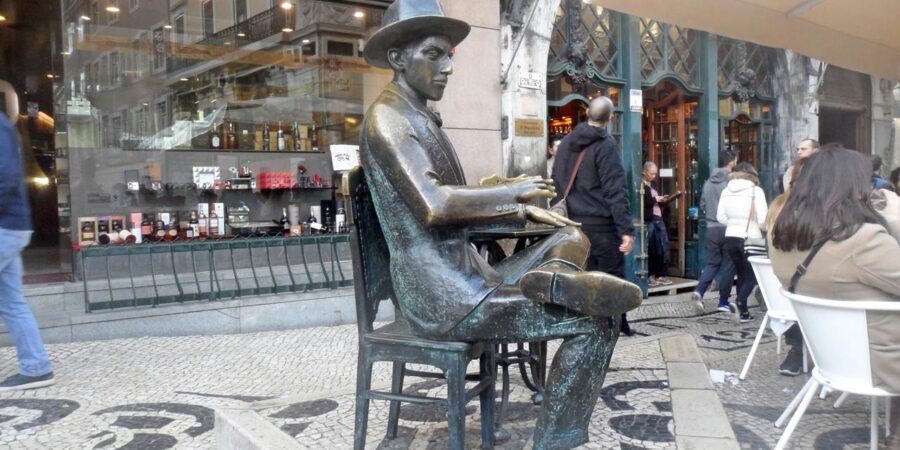 Café Brasileira in Chiado is an emblematic cafe in Lisbon, which opened in 1905. Fernando Pessoa was known to spend many of his days sitting on the terrace of this cafe. As a tribute to the poet, a statue of him was placed on the exact spot where he used to sit.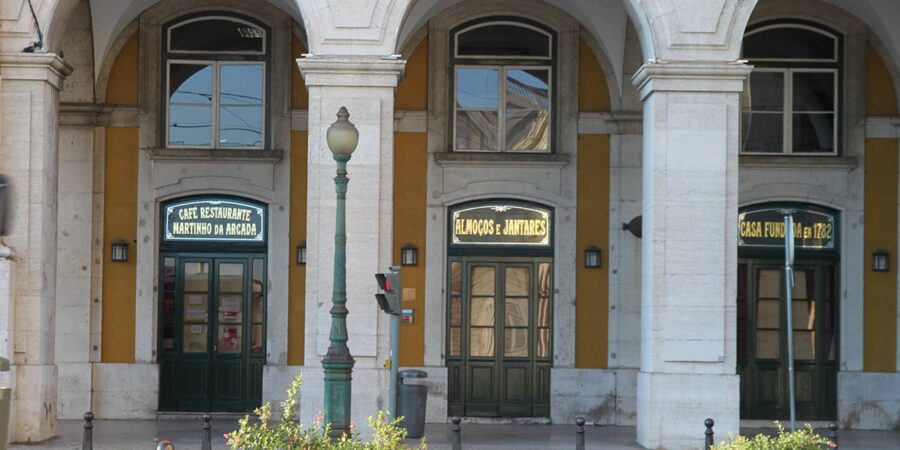 This iconic cafe in Terreiro do Paço is the oldest in Lisbon and another one of Pessoa's favorite places. He frequently enjoyed his meals here, up to his very last days, and he always sat at the same table, where he would write down his thoughts in poems and books.
Pessoa's table is still there…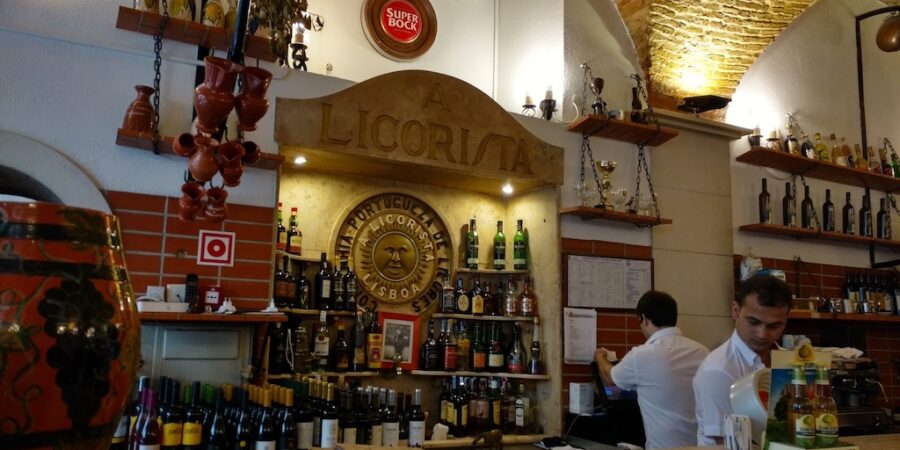 Today this place is a restaurant but used to be a very typical bar, where the poet used to visit to drink a glass of wine. One of the few photos of the poet was taken in this place. The photo showed the poet drinking and he offer it to his girlfriend Ofélia Queiroz, with an original dedication.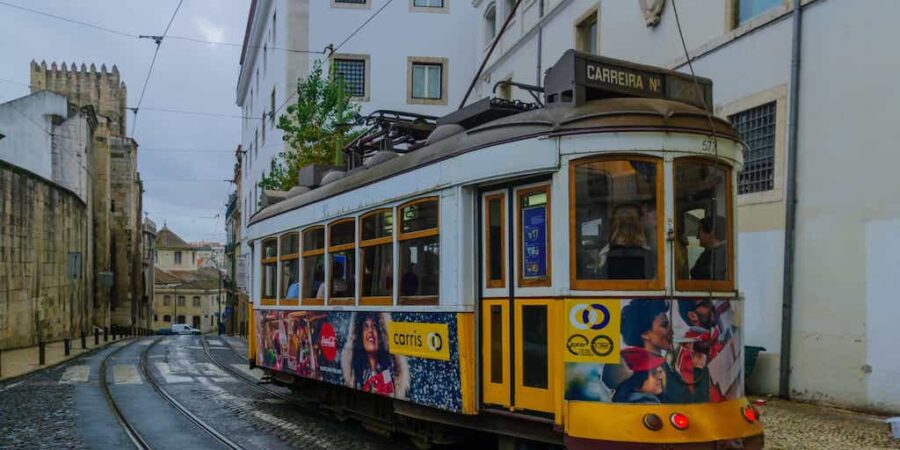 The yellow tram 28 is one of the famous icons of Lisbon. Fernando Pessoa used this transport to go from his house in Campo de Ourique to Baixa, where he worked.
It is an interesting way to visit Lisbon, you can make Campo de Ourique your first stop, and the tram goes on its route through Estrela, Graça, Alfama, and Baixa. You can stroll in Rossio and sit on the esplanade of Café Nicola enjoying the views and drinking a cup of coffee. Then, walk to Terreiro do Paço where you can contemplate the magnificent view of the Tagus river.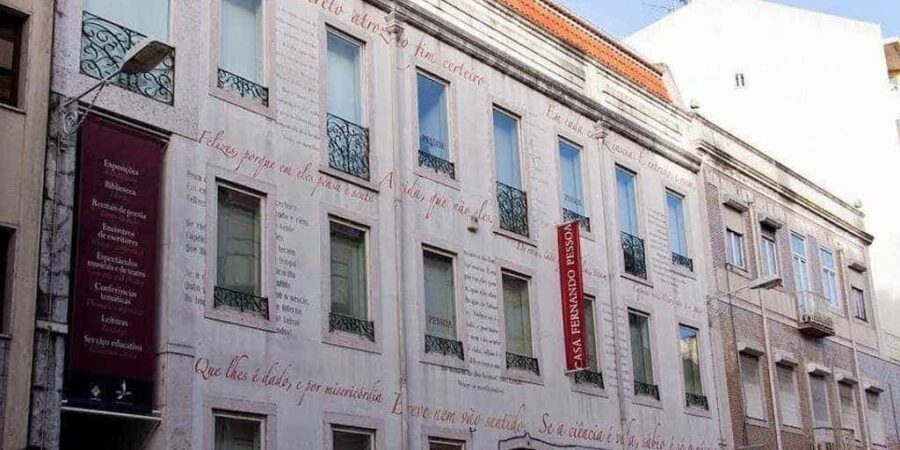 Our last suggestion is to visit the house where the famous poet spent the last days of his life.
The Casa Fernando Pessoa, in Campo de Ourique, is a cultural centre where book presentations, talks, debates, conferences, and exhibitions are held.  And here you'll find the original writing table where he invented his many alter egos, as well as many other personal objects such as his typewriter, glasses, and books.
Pessoa's life ended at the age of 47. He was admitted to the Hospital de S. Luís dos Franceses, at Rua Luz Soriano 182 and buried in Cemitério dos Prazeres. 50 years later, his remains were transferred to the Jerónimos Monastery.
Discover Lisbon that in the words of the poet was more than a city – it was a country in condensed form. Discover this beautiful city through the life and words of Fernando Pessoa. Contact our team to know more about the best tours in Lisbon.